WATER PAGEANT are a boy/girl duo from Oxford and have recently concluded work on their debut album OUTLINES.
Specialising in a realm that lurks somewhere between alt-folk and Cocteau Twins style 80s synth dreamscape; deceptively sweet on the surface, dive a little deeper and the lyrics betray a darker side of singed dreams and pasts. Water Pageant attempt to measure the immeasurable shadow of nostalgia as it casts itself ever longer, ever wider, ever surer.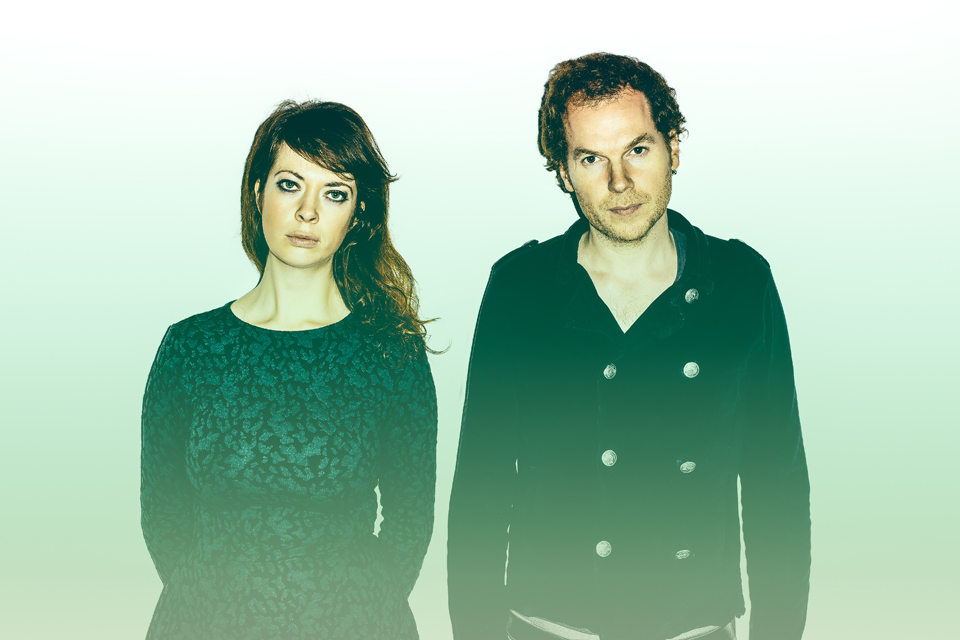 Alot of people seem to be talking about the duo Water Pageant at the moment
Fiona Talkington, LATE JUNCTION, BBC RADIO 3
WATER PAGEANT are:
Nick Tingay – Guitars, vocals, various
Lizzy McBain – Keyboard, vocals
Having previously played & toured with Ralfe Band, guitarist and songwriter Nick Tingay formed WATER PAGEANT during the dying embers of 2012 when he was visited upon by a Shamanistic courier who suggested it might be time.  Written and recorded during a protracted period of hermetic creativity Outlines is the crystallisation of these compositional endeavours.
Nick painstakingly crafts the material in a solitary manner (verging on madness), before gaining input from his muse, singer and keyboard player Lizzy, the duo certainly have something in common with other alt folk/dream wave acts such as Beach House, Fleet Foxes and Sharon Van Etten and a classic songwriting edge which echoes the likes of Camera Obscura, Low and Gillian Welch and Dave Rawlings.
The 12 songs were predominantly recorded at home in Oxford over the last 3 to 4 years and the album was self-produced, mixed & mastered in studios in and around Oxford & London throughout summer 2015.  They have since recieved attention from Radio 3's Late Junction,  6 Music, Canada's CBC, BBC Radio Wales & Oxford.
Great songs out of nowhere!
Dave Gilyeat, BBC INTRODUCING OXFORD
Wonderfully ambient folksters are just a delight to behold!
Liz Green, BBC INTRODUCING OXFORD
Show stealing…keening…a headrush as much as a questioning of the voices inside your own head…something to marvel at…
Nightshift

Additional instrumentation:
Engineering & mixing:
Genre:
Dreamy-alternative-synth-folk
Home Town:
Oxford
Predicament:
Fragile